Welcome to the Official Website of the Paly Class of 1964!
Paly 64 Gathering in Roseville CA! It was truly a lot of fun, put together at the last minute...we had a great time! We sort of made a 71st birthday out of it too! Good spirit, good friends, good memories!
We got together on 11/29/17 at Buca De Beppo in Roseville, CA. Group photo L to R is: George Shields, Adele Faville, Tom Minor, Penny (Gray) Hennings, Bob Burnley, Sharon Vecsey-Minor, Karen (Kohles) Martinelli and Donna Adams, plus our 'Honorary Guest'!!!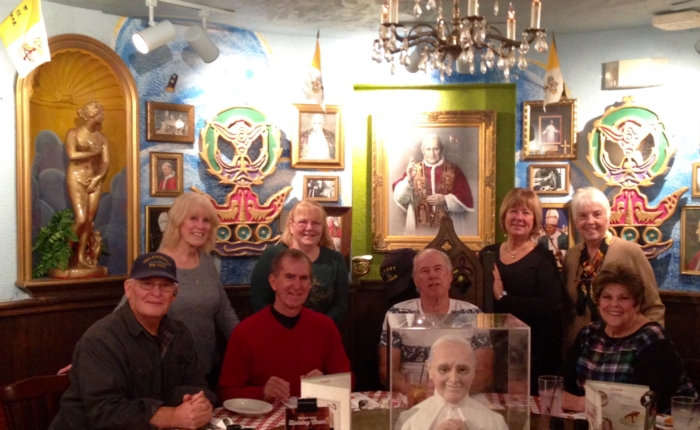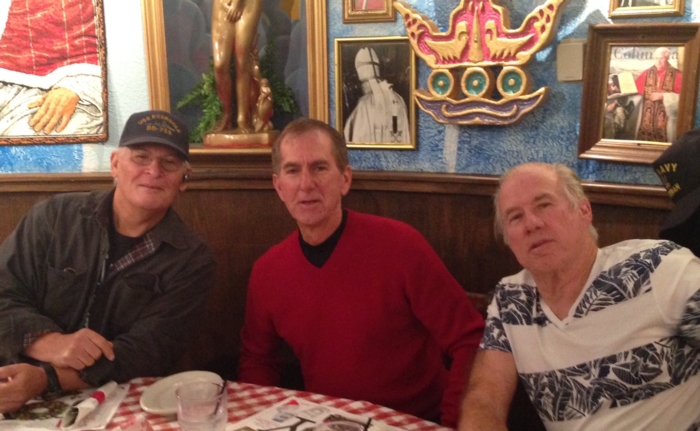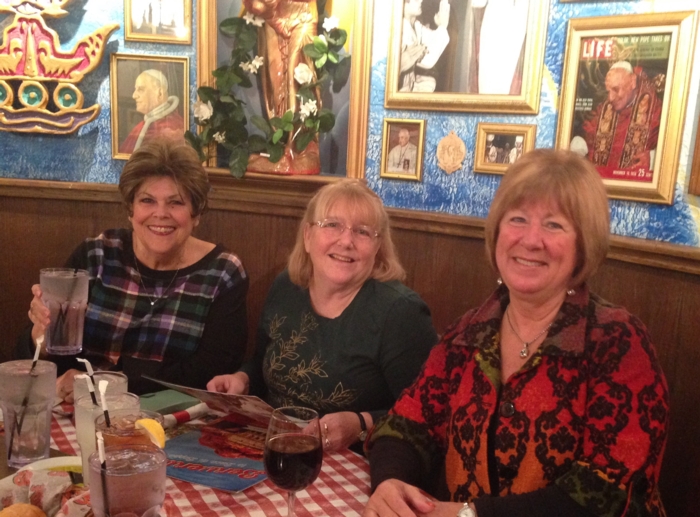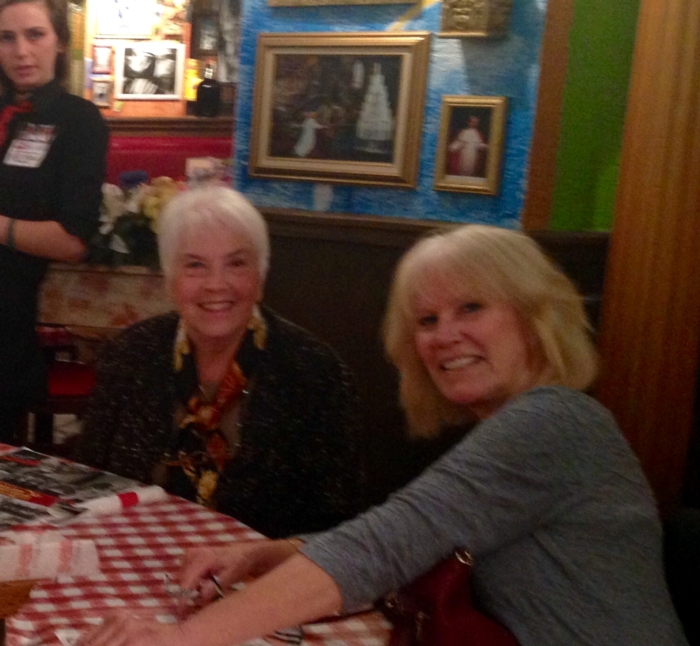 Major Announcement!!!!!!
Below is the link to the all new, all Paly Alumni website! This site is for all Paly Alumni, regardless of the year of graduation and replaces a very old and antiquated one set up many years ago. Please know that this new site does not replace our very own Paly 64'! It will certainly supplement it, however. No cost to join and the new site creator is the same as ours (Class Creator) so you will find the format very similar. Please check it out! You might just be able to locate old friends from other Paly graduating classes...maybe an old flame or two...
http://www.palyalumni.net/class_index.cfm
The New Paly Gyms are completed and in service!
For more photos, see Photo Galleries "The New Paly Gyms"
[Hint: Once you pull up one photo there, double click it to make it larger and then advance the photos]