Welcome to the Official Website of the Paly Class of 1964!
Updated: Mon, Mar 20, 2017, 8:16 am
Uploaded: Fri, Mar 17, 2017, 3:51 pm
Jordan, Terman middle schools to be renamed
Palo Alto school district trustees unanimously support finding new names
by Elena Kadvany / Palo Alto Weekly
The outside patio facing the tennis and basketball courts at Jordan Middle School. Photo by Veronica Weber.
By the start of the 2018-19 school year, Palo Alto's David Starr Jordan and Terman middle schools will be no more. The school board voted unanimously on Friday to rename both schools given their namesakes' promotion of eugenics, a 20th century movement that believed in the superiority of particular races over others.
The vote was the culmination of a grassroots effort that began more than a year ago with a Jordan seventh-grader's book project and grew into a formal district committee charged with researching school names. That committee majority's recommendation to rename the two schools drew dozens of people to speak passionately at board meetings in recent weeks and send hundreds of emails to board members and district leadership, both in support of and against renaming.
Friday's vote was not a surprise, given four of the five board members indicated their support for renaming before today. Todd Collins, who previously said he supported finding a new name for Jordan but hesitated on Terman, said Friday that he recognizes how much names matter -- particularly to the students, parents and community members who have testified about their experiences with racial exclusion or discrimination at school and the importance of protecting students against such harm.
Other trustees characterized renaming as a necessary decision, even if symbolic, particularly in today's political climate.
"Given where we are as a community and as a nation right now, symbolism really does matter," said Melissa Baten Caswell. "We're not going to make changes worldwide from our seats here on the dais, but we can make local changes and we can own those local changes."
Lars Johnsson, who started a petition to rename Jordan after his son wrote a revealing book report on his school's namesake, wrote in an email to the Weekly that the board's unanimous vote "sends an unambiguous message for equity and inclusivity."
The board directed staff to return later this spring with a recommendation for next steps, which could include convening another advisory committee or committees to recommend new names, which will be subject to the board's approval. Baten Caswell said the two school communities should be given "agency" in that process.
The district plans to rename the two schools by the start of the school year in August 2018.
The board also backed a recommendation to provide funding to add history on California and Palo Alto's roles in the eugenics movement to the secondary schools' curriculum.
Superintendent Max McGee said that the one-time costs of renaming -- about $50,000, the committee estimated -- could be funded through a school bond voters approved in 2008. (The bond covers facilities updates like new signage and painting.)
He said that renaming is not a "zero sum game" and that any cost associated with it will not mean taking funds from other programs or services.
Board members supported using the bond funds rather than district reserves, as had been previously suggested. They voted to use the bond to the extent possible to cover a cost of approximately $60,000.
Collins urged against trivializing the expense of renaming. If there will be expenses outside the bond's scope, he said, he hopes the community will step in to raise funds to defray those costs.
"Cost absolutely does matter, especially in our current budget deficit," Collins said.
While both Jordan and Terman were renowned academic figures -- Jordan as the founding president of Stanford University and Terman as a Stanford psychologist who created a prominent IQ test -- they were also leaders in the eugenics movement, which promoted sterilization and sought to prevent reproduction of certain races and people with disabilities.
Those who support renaming argued Jordan and Terman's active promotion of eugenics made them unfit namesakes for public schools. Those who oppose it feared changing the names would severe strong community ties between the schools and the generations of students who have passed through their halls.
The renaming of Terman is complicated by the fact that when the school reopened in 2001 it was named to honor both Lewis M. Terman and his son, Frederick, an accomplished electrical engineer often referred to as the "father of Silicon Valley." The renaming committee said it found no evidence that Frederick was involved in eugenics. While some community members believe the name could be retained to honor only the son, others have argued that only a total name change will disavow the father's legacy.
"Can we truly make a break with the name Lewis Terman if we retain Frederick? I think the answer to that is 'no,'" said Board Vice President Ken Dauber. "I don't think we have to cast aspersions on Frederick Terman to reach that conclusion."
Sitting in the audience at the district office on Friday were Terrance and Jim Terman, the grandson and great-grandson, respectively, of Lewis M. Terman. They said in an interview with the Weekly after the meeting that they only heard of the renaming proposal recently, after a sermon at their local church on historical legacy.
They said that they don't oppose renaming but hope the school will be formally renamed to honor Frederick.
"I feel like my grandfather is being thrown under the bus because no one has accused him of doing anything wrong, but there's somehow the idea 'because of his father he's tainted,'" said Jim, whose middle name is Lewis. "That's even more chilling -- the idea that you're not judged by your own actions or your own beliefs, but you're being judged by your immediate relatives."
Terrance said if a committee is created to rename the school, he hopes to serve on it.
As are many other school districts, colleges and universities across the country, Palo Alto has been grappling for more than a year with the many complex issues brought up by this debate: historical legacy, identity, inclusion, race and educational opportunity.
Board member Jennifer DiBrienza said Friday that it is the responsibility of a public school system to support all students — particularly marginalized ones — in both action and spirit. Despite the fact that Jordan died more than 80 years ago, "Deep-rooted bias didn't die with him," she said.
"It's still alive and well, even in our town," she continued. "Our schools have to be the ones that declare in the loudest voice possible that we reject that, that that's not OK."
---
Follow the Palo Alto Weekly/Palo Alto Online on Twitter @PaloAltoWeekly and Facebook for breaking news, local events, photos, videos and more.
Uploaded: Fri, Mar 10, 2017, 6:53 am
Editorial: Renaming schools
Well-intentioned campaign to rename Jordan, Terman has divided community
by Palo Alto Weekly editorial board / Palo Alto Weekly
The Palo Alto Unified school board will vote on proposals to rename Jordan and Terman middle schools, which currently carry the names of people who promoted eugenics, at their March 14 meeting. Weekly file photos.
It's been 45 years since the Indian was dropped as the Stanford University mascot by then-President Richard Lyman, and even to this day some alumni are still resentful and withhold financial support from their alma mater.
Those who fought against that decision in 1972 viewed it as a capitulation to political correctness and to a groundswell of student opinion that coincided with the national Native American social movement. It was a highly emotional debate that broke largely along generational lines.
But today, and with each passing year, one would be hard-pressed to find more than a handful of students, faculty or alumni with any regrets about what at the time was a highly controversial decision. And many don't even know the history, even as they may wonder why Stanford today has no official mascot, is known in athletic competitions as a color (as decreed by Lyman's successor, Don Kennedy) and is unofficially represented by a tree.
Naming and mascots can be messy business. Over the past year a highly motivated group of Palo Alto parents has waged a campaign to rename Jordan and Terman middle schools because their namesakes, David Starr Jordan (the first president of Stanford) and Lewis Terman (a Stanford psychologist and creator of the IQ test), were proponents of eugenics.
The group put enough pressure on Palo Alto school district Superintendent Max McGee and the school board that McGee formed a 13-member committee that was dominated by advocates for changing the school names and whose recommendations, presented in a 61-page report and 15 appendices, surprised no one.
All signs point to the school board voting to approve the renaming at its meeting on Tuesday.
There is no "right" answer to this debate, and both sides make thoughtful and persuasive arguments. Supporters argue passionately that the beliefs of Jordan and Terman run so counter to the current values of our community that their lives should not be honored through school names. Opponents vehemently disagree and believe that the beliefs and accomplishments of these two should be used as a teaching opportunity with students to demonstrate how political and social beliefs evolve.
Were it not for a report on David Starr Jordan done by the seventh-grader whose parents then raised concerns with other parents, it is likely that Jordan's and Terman's histories would have remained under anyone's radar. Regardless of whether one believes these school names should be changed, this student has provided a great educational service to the community.
Our concern is less with the merits of changing the names and more with the ongoing resources this effort is consuming. Like so many other issues deemed important by some segment of the community, this one has been a distraction and a diversion from other district priorities and challenges. And it has stirred up emotions and divided people, not over disagreements about eugenics but over what should done about such discoveries.
At a time when the school district is facing serious budget cuts, the amount of time and energy being invested in this effort is regrettable even as the cause is noble.
If the school board votes to approve renaming the two schools next week, as expected, the district will then establish a new committee to recommend new names, a task that will surely become its own source of controversy. And then implementing the name changes will be costly, as signage, stationery, business cards, gym floors, uniforms and other things must all be re-branded, all at a time when we are cutting valuable school services. That doesn't make sense.
Our hope is that the board delays implementation of the renaming until we have successfully addressed the budget shortfalls and avoids a drawn-out community process for determining new names. For Terman, we urge a renaming to honor Lewis Terman's son, Frederick, a historical figure in his own right and not associated with eugenics. Easy, cheap and a teaching moment for Terman students.
For Jordan, the school board should bring back the name Wilbur Middle School, named after Ray Lyman Wilbur, a medical doctor who served 27 years as Stanford's third president between 1916 and 1943 and who created the lease allowing Palo Alto High School to be built on Stanford property. The Wilbur name was retired when Jordan was closed in 1985 (later reopened in 1991) and students were merged together on the Wilbur campus, now called Jane Lathrop Stanford (JLS) Middle School.
Spare the community and the district another year or more of debate about new names and just make a decision. And defer implementation until either the money needed is privately raised or we aren't cutting other needed school programs.
---
Follow the Palo Alto Weekly/Palo Alto Online on Twitter @PaloAltoWeekly and Facebook for breaking news, local events, photos, videos and more.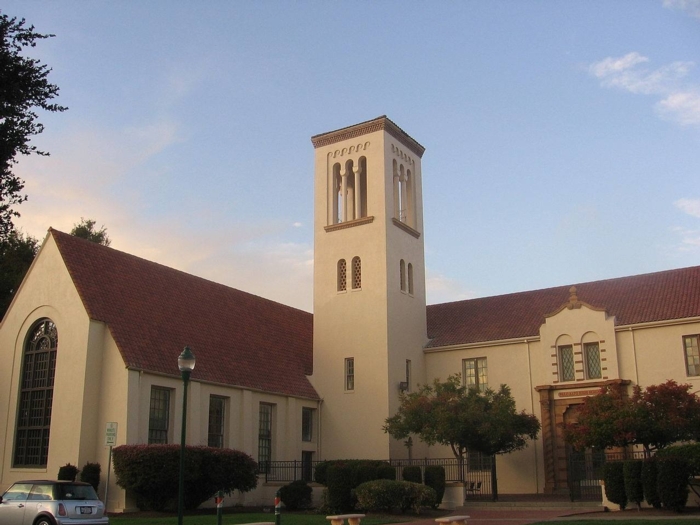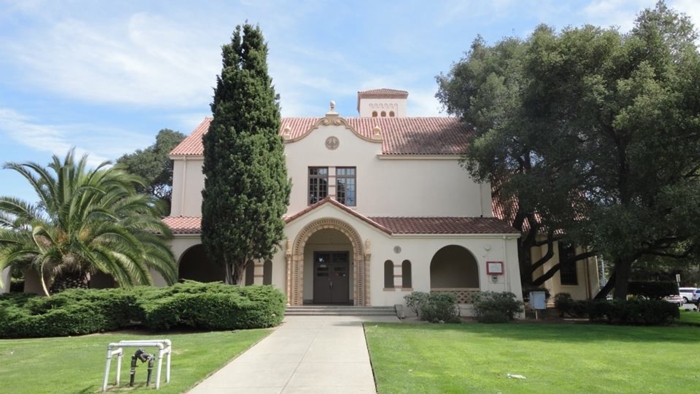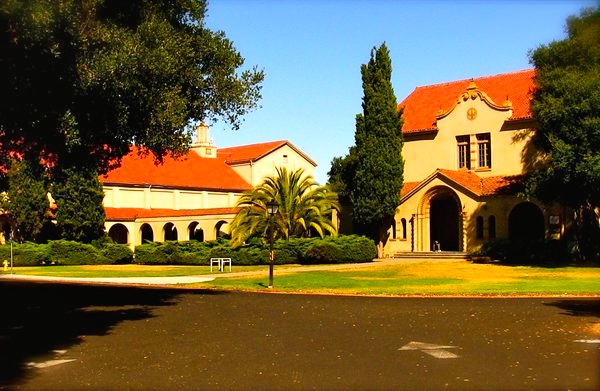 YouTube Below from 1965! Great Groups & Good Quality Sound!