Palo Alto High School
Class Of 1964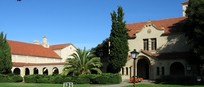 ANNOUNCEMENTS
•

Count Down to Our 50th

October 3-5

Remember to Buy Tickets! And Don't Forget to Mail the Check!

Fact: 63 Days & Counting Until Party Time!

Fact: Only 34 Shopping Days left to buy your Reunion ticket! Come on Gang!! Step up & be Counted!

Fact: 105 Tickets Purchased to Date

Fact: 185 Classmates Have NOT Purchased

If you are planning on attending, Please buy your tickets NOW!

You can buy tickets here on the website and check out WHO is coming. You can also buy tickets by mail! Either method works, although doing it online is SO easy!

Teasers: We WILL have a great slide show with over 850 photos, a photo booth, great food, great music and great company. Maybe a surprise or two!!

By buying your ticket NOW, the reunion committee can make this the BEST 50th Reunion EVER! See you in October!
Paly Class of '64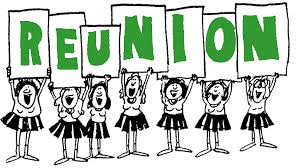 50th Reunion Celebration
Sheraton Hotel - Palo Alto
TICKETS NOW ON SALE
See Menu Item - Tickets/Registration
Hit the link immediately below for some really cool foot tapping music!
Be sure to turn up the volume on your computer, phone or tablet!
You may feel like you are in NOLA!
Thanks, Howard Feinstein!
http://www.howardlfeinstein.com/music/bm~doc/05-track-05.m4a
Travel the Nostalgia Road!
Time to Reminisce a little bit and to have a little bit of Fun!
The Grooveshark Music Player below has over 200 songs on it! Select a favorite and play!

Paly Campus, Circa 1920's