Welcome to the Official Website of the Paly Class of 1964!
Visitor Hits to Our Site Since Our Launch in October of 2013:
88,284
Happy Holidays Everyone!
It's really not too early!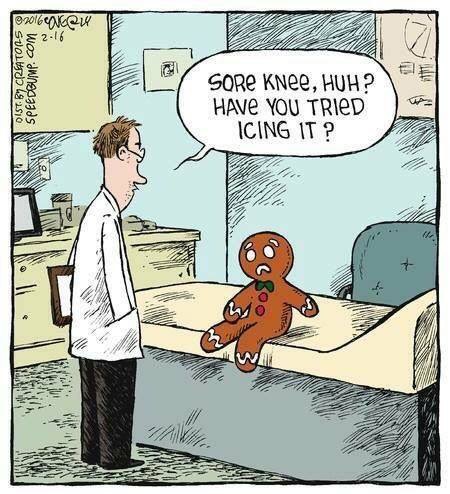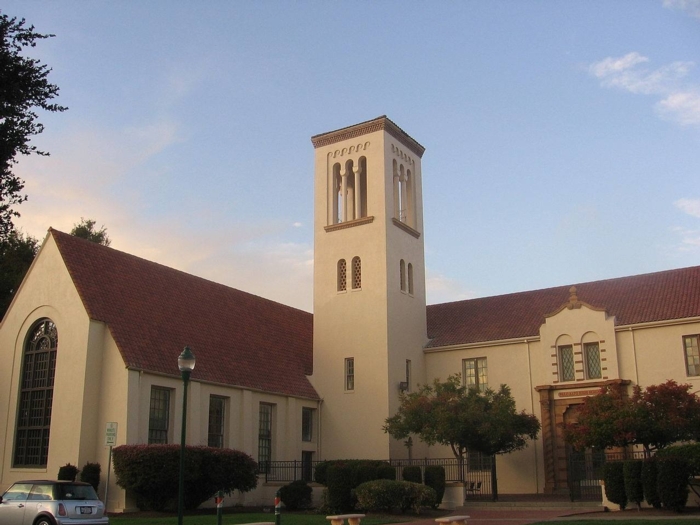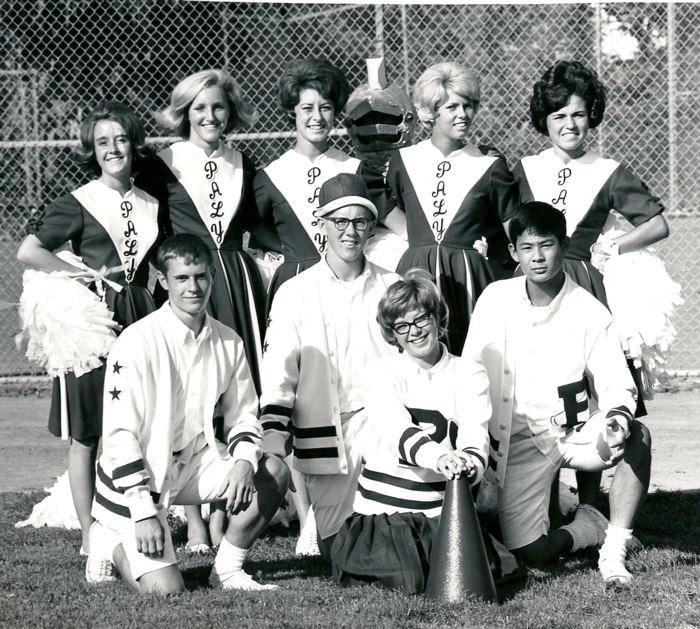 Paly Journalism Project: Now Complete! Every Campanile, Madrono etc is now completley digitalized. Everything since 1895!
http://palyjournalismarchive.pausd.org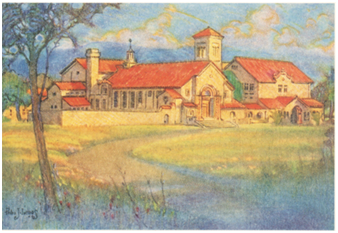 SAVE THESE DATES
March 23, 2019 - Celebrations
100th BIRTHDAY OF THE CAMPANILE CELEBRATION in the afternoon
CENTENNIAL GALA in the eveing at Lucie Stern celebrating the first class that graduated in February, 1919. Tickets will be available closer to the date.
Other Events
Special student projects
Career Week - Alumni to share info about their careers with students
Reunion for retired staff
For updates please refer to Menu drop-down items under "Centennial News and Articles"
Thanks for your help and participation. We look forward to seeing you soon.
Click on https://paly.net/centennial for lots more information
PALY CAMPUS TOUR
Welcome to the Palo Alto High School Campus Tour!
Visit Paly and enjoy the tour in person, or on your phone or tablet.
The campus map lists tour locations. Move to a location and click on the corresponding information on the map to learn more about Paly's past, present and future. But first, a little history. Palo Alto incorporated in 1894 and owes its existence to David Starr Jordan, the then President of Stanford University who offered the 30 acres at $1.00/acre, so it's no surprise that its earliest residents sought the best education for their children.
Palo Alto High School March to the New School on December 24, 1918. Watch the video for some history!
You can link to the playlist on YouTube from here https://goo.gl/ULTEGt or click on the highlighted links below.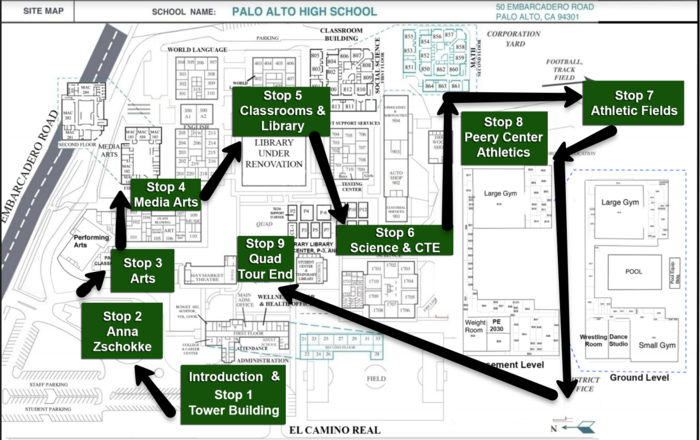 Paly Campus Tour - Introduction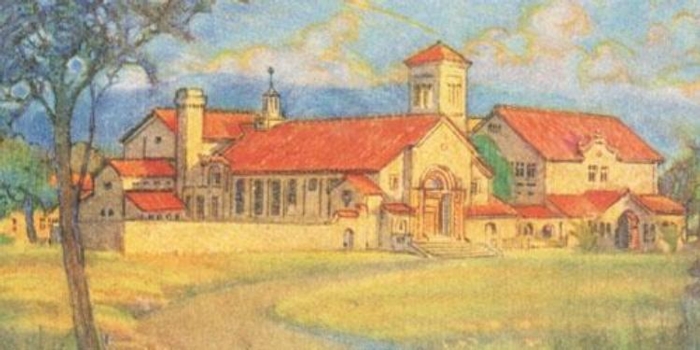 Paly Campus Tour - The Tower Building
The Tower Building and Haymarket Theater are the only original buildings on campus. New and remodeled buildings reflect their distinctive architectural details. Learn more about Paly's past present and future by listening to this history of the Tower Building.
You can link to the playlist on YouTube from here https://goo.gl/ULTEGt or click on the individual links below.
Paly Campus Tour - Anna Zschokke School Founder
Paly Campus Tour - Visual Performing Arts Haymarket and PAC
Paly Campus Tour - Media Arts Center
Paly Campus Tour - Classrooms and Programs
Paly Campus Tour - Science and Career Tech Center
Paly Campus Tour - Athletics and Fields
Paly Campus Tour - Peery Family Center
Paly Campus Tour - Quad, Student Activities and Tour Ends
To access from your phone or tablet, open a browser and type in the URL https://palyguidedtour.github.io